Interesse in een lezing, workshop, demo? Bekijk de geplande events hieronder.
Me boeken als spreker voor je event, klas, organisatie? Een workshop of demo rond het leven, energetische healing, Reconnective Healing boeken? Het kan! Mail me of stuur een Whatsapp-berichtje, en dan bekijken we samen de mogelijkheden.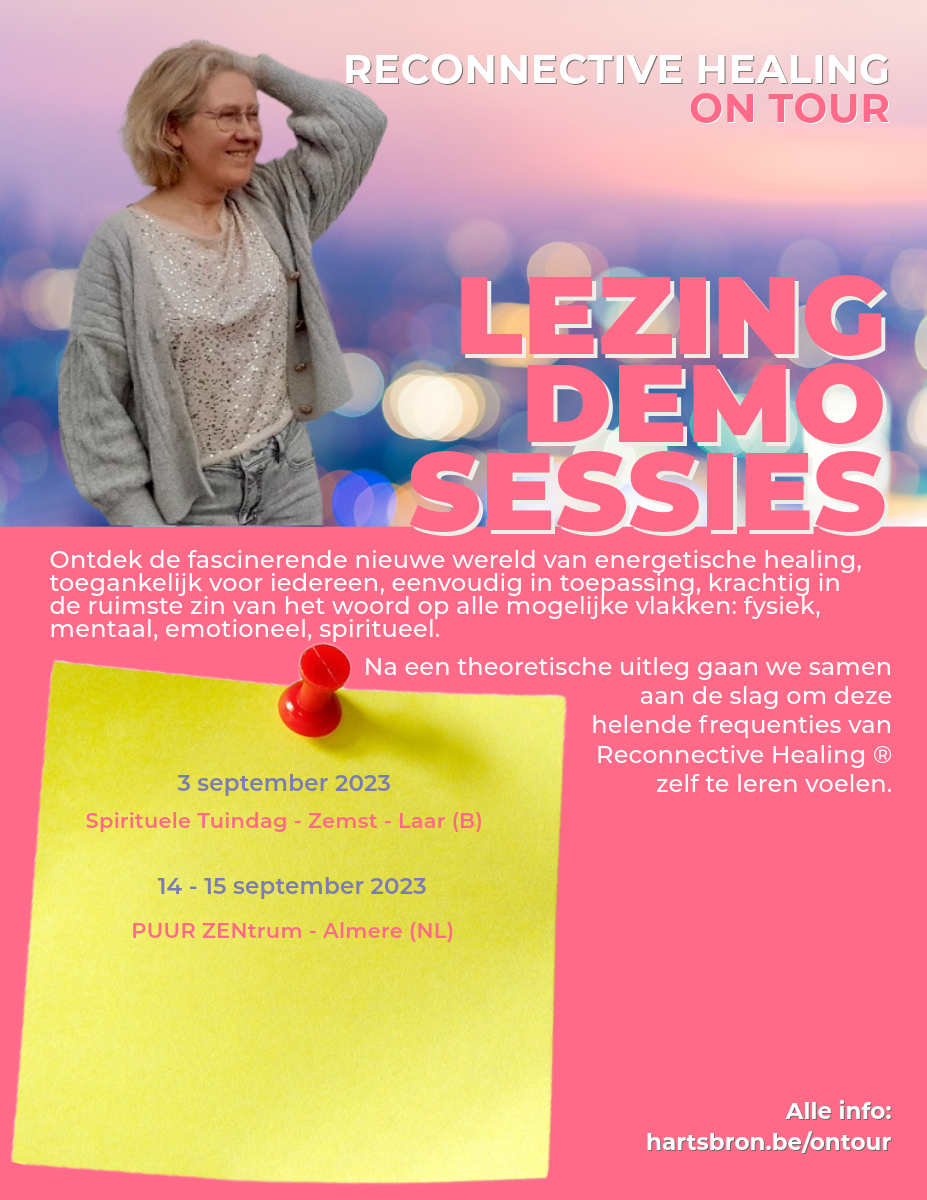 Maak kennis met Reconnective Healing
®
In de zomer en het najaar van 2023 vind je me regelmatig op andere locaties voor lezingen, demo's, sessies.
Op beurzen, te gast bij practitoners, of in een holisitsch centrum: kom eens langs en maak kennis met Reconnective Healing®. De lezingen en demo's zijn gratis, de mini-sessies op beurzen vaak aan sterk verminderde prijs.
Of book nu al je sessie voor the real deal, een volledige sessie Reconnective Healing of je Persoonlijke Reconnectie. Contacteer me via mail of Whatsapp om je afspraak in te plannen. 
PUUR ZENtrum
14 september, 19.30 uur  – Lezing & demos, gratis toegankelijk
15 september, 8.30 – 12.30 uur –  1 op 1 sessies, reserveren via hello@hartsbron.be
Adres PUUR ZENtrum
Randstad 22 – 161 t/m 163
1316BM Almere
LET OP!
Randstad 22 is de straat (gedeelte bedrijfsterrein), 161 het huisnummer.
Check vooraf https://puurzentrum.nl/contact/ voor gedetailleerde wegbeschrijving.